Along with many other local authority areas nationwide, Oxford City Council has seen fly tipping increases since the Government lockdown began.
Oxford City Council is reminding anybody who is thinking of dumping their rubbish in the County of Oxfordshire that fly-tipping in not just anti-social and wrong but it's a criminal offence, and will be subject to a fine, prosecution or Imprisonment.
Responding to fly-tipped Rubbish puts Council staff at risk and diverts valuable resources from where they are needed most.
Household Waste & Recycling Centres, together with charity shops, remain closed due to the current restrictions. With increased sickness levels and absence due to self-isolation amongst waste and recycling staff, Oxford Direct Services has been forced to suspend its bulky waste collection service to prioritise resources elsewhere.
While it is recognised that this has made disposing of items harder, the community is asked to avoid undertaking big clear-outs from their homes, to hold onto larger items such as furniture where they can and do not dump items in the street or elsewhere.
This is where the local Oxford house clearance companies and Skip hire Companies can help as most of these are still fully operational.
Windrush Valley House Clearance offer a cost effective property clearance service as well as a Skip hire alternative, recycling up to 90% of all waste and redirecting any waste from landfill which we are very proud of.
We do this this by selling what we can and only using Pro recycling waste disposal sites.
Our clearance teams have been operating under strict social guidance guide lines set out by the Government and have been managing to clear Properties and collect Rubbish via Social distancing.
We take the current lockdown extremely seriously but at the same time know that we must evolve the way in which we clear Properties and collect waste so that we can carry on trading!
Windrush valley house clearance is a small family Business based in Witney, Oxfordshire and have over 12 years experience in the trade.
We have been providing waste solutions for many years and have a good reputation amongst the local solicitors and estate agents and we feel our check a trade reviews and Google reviews speak volume.
If you are in a position were you need a property cleared, garage, shed or office give Mike a call and he will arrange a free no obligation quote.
Call today on 01993709722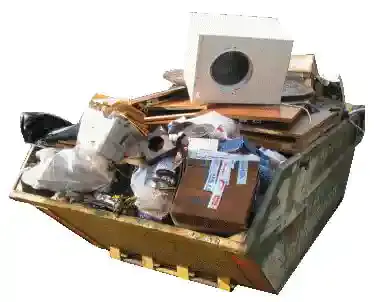 We are the ideal skip hire alternative in Gloucestershire and Oxfordshire. Our Oxford house clearance Crews are the safe, quick and affordable Skip Hire Alternative. We remove all the items of house clearance junk you request, such as furniture, waste, junk, rubbish, scrap metal, clutter, garden waste, furniture and white goods.
Here at Windrush Valley House Clearance you are guaranteed a service like no other.
Our clearance crews are specially trained clearances operatives who offer an affordable skip hire alternative. This means that we have the skills, knowledge and experience to perform a rubbish removal service quickly and respectfully.
Contact us to see if we can provide our skip hire alternative services in your area on 01993 709722.