Waste Disposal Service during COVID
Our waste disposal service during COVID continues, but we've had to make some changes in the way we operate to be safe for everyone
Do you have a property clearance or need a Commercial property clearance?
Windrush Valley House clearance are well aware that time does not stand still due to Covid-19. In light of the Covid- 19 Pandemic
Windrush Valley House clearance have had to make some changes in the way we operate to ensure the safety of ourselves, our customers and the general public.
To enable us to carry on working we have had to put a few measures in place as stated by the government.
We offer a contactless quote – What does this entail?
Mike can still come out to the property to give you a quote for your property clearance , ensuring social distance rules are undertaken. While you wait outside
Mike will assess the job and provide you with a quote. The only thing different is no hand shakes!
Some people are choosing to leave the keys in a key safe so no contact is made whatsoever. After Mike has viewed the property all contact is then made by phone/email again , abiding by the government guide lines.
Currently we are completing work where the properties are empty ensuring that we can abide by the safety regulations currently in place.
We are still accepting garage clearances
* We are a family run business , myself and my son complete all jobs so no social distancing rules are broken when using Windrush Valley House clearance as we live in the same house.
Windrush Valley house clearance understand that arranging a House clearance may be daunting at the best of times. We are a well known, local, family run clearance company who have been providing Oxfordshire with our services for a number of years. We are well regarded by local estate agents and Solicitors alike for our professional, reliable services that we provide. Mike is fully DBS checked and can provide his DBS certificate to show he has no criminal record to give you peace of mind who is entering your property.
Please take time to read our reviews from our past customers who have used our service.
If you would like a free no obligation quote for your domestic or commercial property clearance please do not hesitate to call Mike on 01993 709722 or 07582997447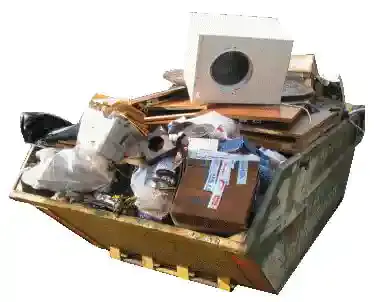 We are the ideal skip hire alternative in Gloucestershire and Oxfordshire. Our Oxford house clearance Crews are the safe, quick and affordable Skip Hire Alternative. We remove all the items of house clearance junk you request, such as furniture, waste, junk, rubbish, scrap metal, clutter, garden waste, furniture and white goods.
Here at Windrush Valley House Clearance you are guaranteed a service like no other.
Our clearance crews are specially trained clearances operatives who offer an affordable skip hire alternative. This means that we have the skills, knowledge and experience to perform a rubbish removal service quickly and respectfully.
Contact us to see if we can provide our skip hire alternative services in your area on 01993 709722.