Our reviews from our Oxfordshire House clearance customers are universally great but this one I had to share.
Our reviews from our Oxfordshire House clearance customers are very pleasing, but this one I had to share….such a lovely House clearance review:
Hi Mike,
Thank you so very much for getting in touch with me saying that you have found my Grandfathers medals!
I'm so very grateful. That box would never have been thrown out if I had known his medals were there.
I remember we talked about war medals when you came round to give me a quote, we both agreed that war medals should never be thrown out. I said that I had my fathers medals.
I expect my dad had forgotten all the things that he had stored!
My grandfather, E J Mansell, was always known as "Jim" even though he was christened Eric.
He was 18 when he joined the army. He was injured at Ypres, he had his knee cap shot off. He always walked with a stiff leg, I had only ever known him with a stiff leg! At the time, ( I was only small!) I thought all grandfathers were like that. I remember sitting on his stiff leg one time and he suddenly yelled in pain! I had no idea what I had done!
I remember being told, that when my Grandfather left Hospital and was discharged from the army, the so called Army expert made my Grandpa sit on the edge of a table while the "expert" tried to bend his leg! Obviously trying to see if his injury was genuine! Shocking, imagine if they did that now!
My grandfather was the kindest, loving person ever!
Thank you so much for being so honest and telling me that you have found his medals.
Naturally, as I said, I will reimburse the postage.
Thank you so much.
Kindest regards
Jill Joselin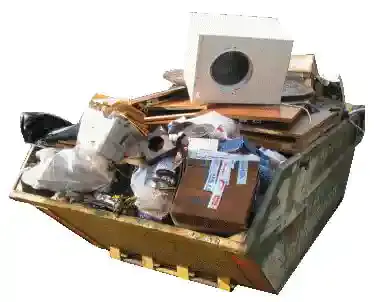 We are the ideal skip hire alternative in Gloucestershire and Oxfordshire. Our Oxford house clearance Crews are the safe, quick and affordable Skip Hire Alternative. We remove all the items of house clearance junk you request, such as furniture, waste, junk, rubbish, scrap metal, clutter, garden waste, furniture and white goods.
Here at Windrush Valley House Clearance you are guaranteed a service like no other.
Our clearance crews are specially trained clearances operatives who offer an affordable skip hire alternative. This means that we have the skills, knowledge and experience to perform a rubbish removal service quickly and respectfully.
Contact us to see if we can provide our skip hire alternative services in your area on 01993 709722.