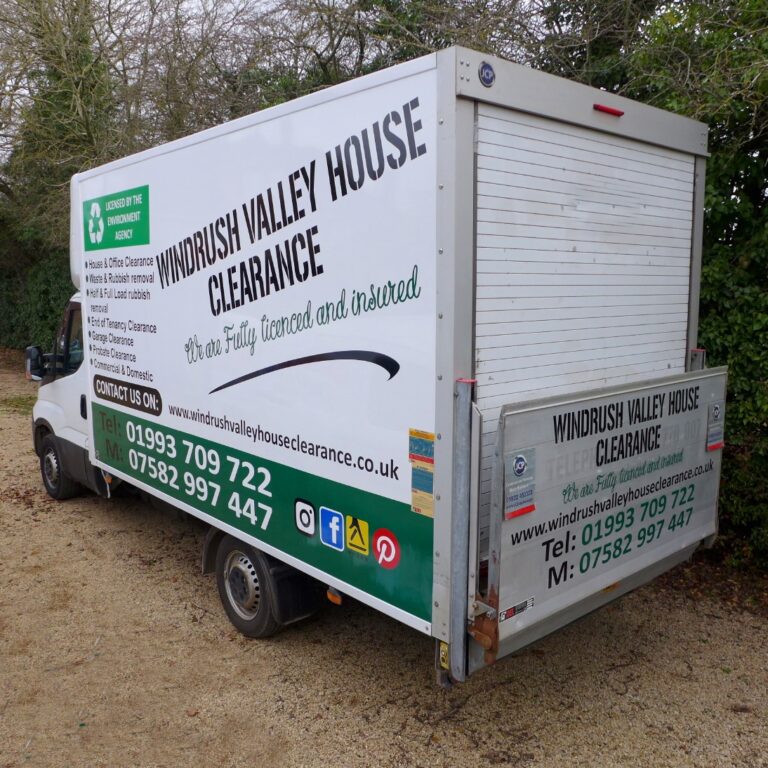 Man & Van Waste collection
Our Man & Van Rubbish collection service is the lower-cost alternative to skip hire for rubbish collection in Oxfordshire and surrounding areas. Bulky items and any other waste can be simply left in an accessible area next to your property, home or office and we will come and collect. If you can't get the items of waste outside ready for collection, cane inside and lift them out at no extra charge! Man and Van rubbish collection staff will do all the loading and will sweep clean afterwards. There is no need for the customer to be present. A paper copy waste transfer note is left inside upon completion, or we can email a copy over as proof of proper disposal. Over 98% of waste collected is recycled.
1. It costs less than a skip, especially when you only have a couple of items you need disposing of.
2. You will need to apply for a skip license or pavement license from the Oxfordshire County Council
3. Your Waste is gone the same day so you there is no need to look out of your window at a ugly Skip
4. We do all the lifting and loading of your rubbish from either outside your property or inside.
5. Easy to book, just pick up the phone and call 01993709722 and we will get you booked in for a waste collection.
6. No need to hang around waiting for us. If your waste is outside, we can just turn up and pop it onto the van and leave all of the paperwork through your letterbox or email.
7. No need to bag any of the items as we supply all of our own boxes, and sacks, etc.
8. All labour is included in the price quoted; no hidden extra costs.