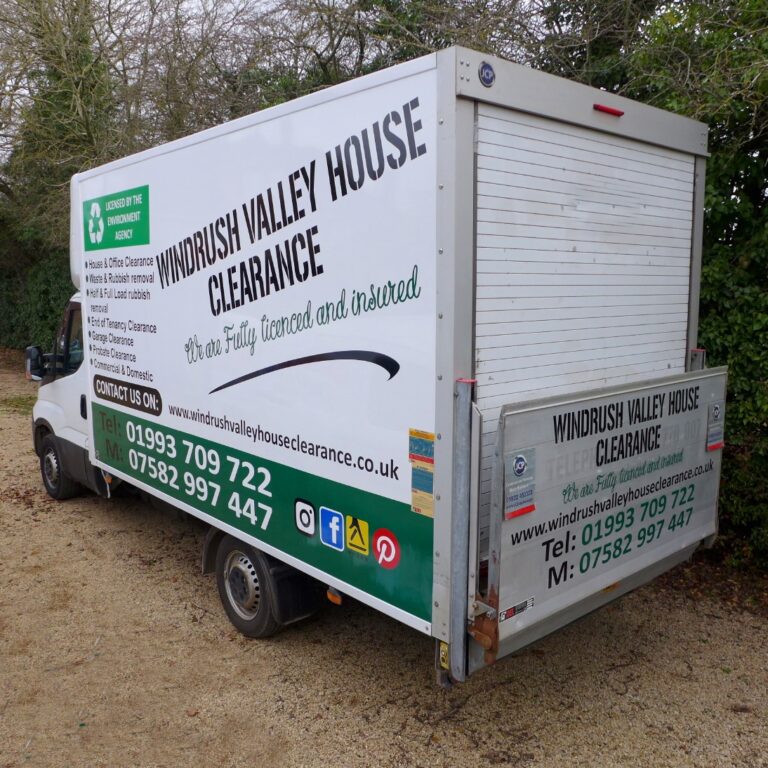 Here at Windrush Valley House Clearance, our aim is to recycle, re home (by selling your items) and donate to local charity shops.
All of the waste and contents that we remove from your House clearance or Office clearance is Recycled, Resold, or Donated……
1. Recycling – One of the questions you may have is what is going to happen to your waste and contents that we remove. The answer to that is anything that we cant sell on or donate to local charity shops is taken to a Pro Recycling Waste Plant.
Pro recycling waste plants – We only use pro recycling waste plants, and this is because they recycle 90-100% of all the waste we take into them.They do this by putting all of the waste through a Wash plant where everything that is recyclable is hand picked out. ((Metal, Wood, Plastic, Hard plastic, Ceramics, Glass, Farm plastics, Electrical equipment, Cardboard, Paper, Soil, Stone) and anything that cant be recycled is sent to be processed into RDF (Refuse-derived fuel) and turned into energy. Which is fantastic for the environment.
2. Saleable items – When Mike comes to view your Property, he will take a walk around with you and take a good look at all of the items you have in the Property that need to be cleared. He will then point out to you what can be sold on and then offset the Furniture, Collectables or Antiques against the overall cost
The items are then sold on to one of our trade contacts, were the furnishings will either go into a shop or be restored back to their natural beauty
3. Donating to local Charity shops – Alot of the items we clear are sometimes in fantastic condition, like Sofas and Wardrobes and dur to there size we struggle to sell them on as alot of our Trade buyers havent got the space. So instead of sending them to Pro recycling, we send them to Local Charity shops were they can be sold on there shop floors.
Windrush Valley House Clearance works hard to recycle as much of the House Clearance items as we can as we know how important recycling is for the environment and for our future generations.