Skip Hire or House Clearance?
Skip Hire or House Clearance?
The difference between hiring a skip or using a house clearance removal company.
If you are considering hiring a skip in Oxfordshire or Gloucestershire, it's important to firstly consider the pros and cons of doing so, over hiring a House clearance / removal company. Skip hire in most cases can prove to be a much more expensive option, as regardless of how much junk and waste you are throwing out you will still have to pay for an entire skip (very expensive). Plus add on to that the annoyance of having to sort out a pavement licence with either Oxfordshire or Gloucestershire Councils, which also costs money!
And then have to leave the skip outside your home, making the whole process more hassle than it's worth.
Windrush valley house clearance  can provide a more practical alternative to skip hire. Our efficient two – three person teams can have your house clearance waste promptly cleared and disposed of and recycled (90% Recycled), meaning there's no need to have an ugly looking skip left outside your house for days or even weeks at a time. Not only this, but our pricing means that you will only pay for the junk you throw away, making the whole Waste clearance cheap and stress free.
If you decide to use Windrush Valley House Clearance to handle your rubbish collection needs, you can be assured you'll be getting a service that offers genuine value for money against hiring a skip. We believe our clearance service offers an extremely competitive rate against Oxfordshire & Gloucestershire skip hire prices, and if you choose our House clearance company you'll quickly notice the benefits.
We offer a waste removal service, house clearance service (Full or Part), garden clearance, office clearance and believe that it is our high standard of customer service ( 5 star google reviews) and affordable prices that makes customers continue to choose us over hiring a skip.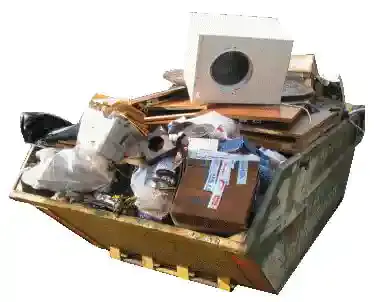 We are the ideal skip hire alternative in Gloucestershire and Oxfordshire. Our Oxford house clearance Crews are the safe, quick and affordable Skip Hire Alternative. We remove all the items of house clearance junk you request, such as furniture, waste, junk, rubbish, scrap metal, clutter, garden waste, furniture and white goods.
Here at Windrush Valley House Clearance you are guaranteed a service like no other.
Our clearance crews are specially trained clearances operatives who offer an affordable skip hire alternative. This means that we have the skills, knowledge and experience to perform a rubbish removal service quickly and respectfully.
Contact us to see if we can provide our skip hire alternative services in your area on 01993 709722.