Fly tipper tries to blame imaginary twin brother
A fly-tipper accused of dumping 14 tyres in a lay-by tried to blame an imaginary twin brother for the crime, a council in Nottingham have said.
The defendant was questioned by Gedling Borough Council wardens and claimed an identical twin brother was responsible, the authority said.
An investigation into the incident took nearly 10 months partly due to the defendant giving staff old addresses in an attempt to "divert" them.
Littering becoming 'endemic' after dramatic rises in fly-tipping and
George Osborne warned of fly-tipping chaos as 'skip tax' gets messy
The defendant denied fly-tipping but was found guilty and sentenced at Nottingham Magistrates' Court last week.
They have been ordered to pay £460 in costs, £250 to clean up the waste and a £60 victim surcharge.
In September, a Freedom of Information request from the Press Association revealed the number of fly-tipping incidents rose for the second consecutive year in 2014-15, with 529,462 cases across 201 councils recorded.
The clean-up cost totalled more than £16.2m in 2014-15, across the 144 councils that gave financial data.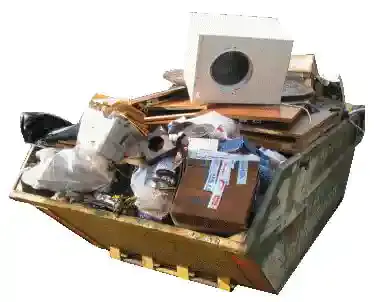 We are the ideal skip hire alternative in Gloucestershire and Oxfordshire. Our Oxford house clearance Crews are the safe, quick and affordable Skip Hire Alternative. We remove all the items of house clearance junk you request, such as furniture, waste, junk, rubbish, scrap metal, clutter, garden waste, furniture and white goods.
Here at Windrush Valley House Clearance you are guaranteed a service like no other.
Our clearance crews are specially trained clearances operatives who offer an affordable skip hire alternative. This means that we have the skills, knowledge and experience to perform a rubbish removal service quickly and respectfully.
Contact us to see if we can provide our skip hire alternative services in your area on 01993 709722.